As seen in the
Source link
, written by
designboom.com
on 2021-07-16 18:05:50
founded in 1963, favorita spa has over 50 years of expertise in processing beautiful, natural stone. but the availability of raw material is normally limited by, well, its very nature. this is all whilst demand for pristine slabs with spectacular white veins continues to grow, especially from interior designers and architects. the italian brand used their extraordinary experience and in-depth knowledge to blend the uniqueness of natural stone with the performance of ceramics – and the results are epic. EPIC surface's synthetic collection is here.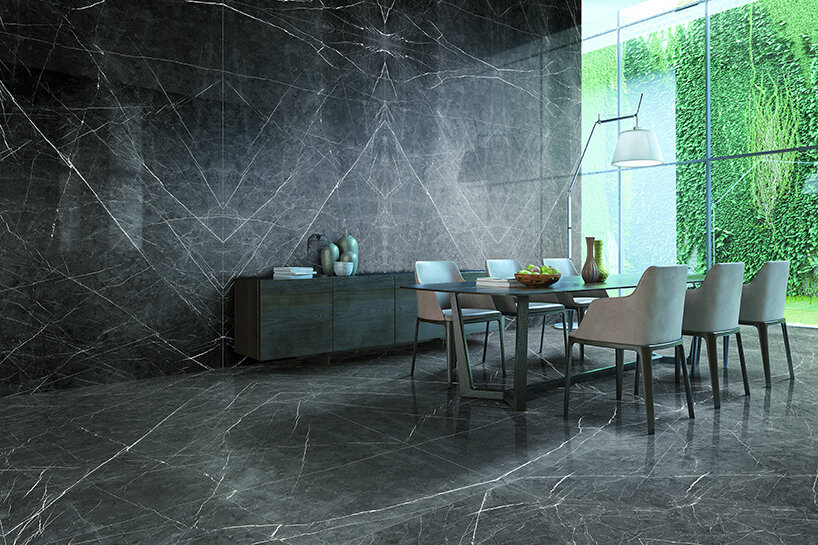 all images courtesy of EPIC surface
EPIC surface reveals a collection of porcelain stoneware slabs similar to natural stone in all respects bar the actual raw materials used. the colors and veins are indistinguishable from the precious marbles they reproduce. these details can be repeated block after block and slab after slab for years. the stoneware resembles the perfect synthesis between the beauty of natural materials and the practicality of artificial ones.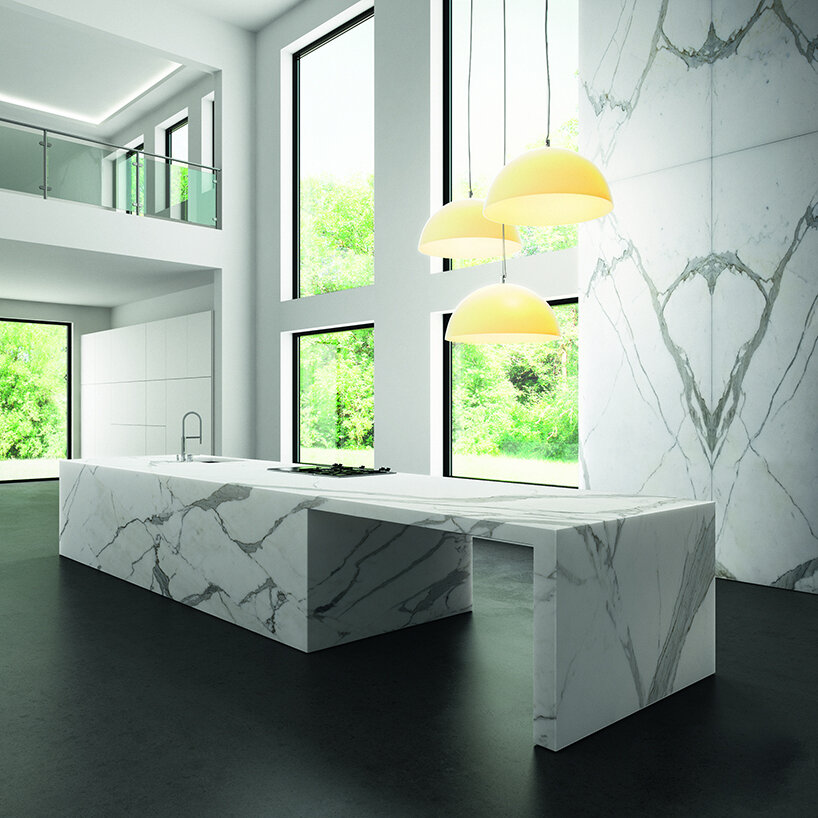 favorita spa's most modern and sophisticated techniques are used for making the synthetic materials for EPIC surface, combining the brand's wealth of knowledge. the porcelain stoneware slabs are fabricated as if obtained from blocks extracted from quarries, just like marble, granite or quartzite: impressive dimensions of 320 x 160 cm with 1.2 cm thickness are available, up to 16 slabs are placed on wooden bundles, and handling equipment and installation methods are used as standard like conventional stoneware.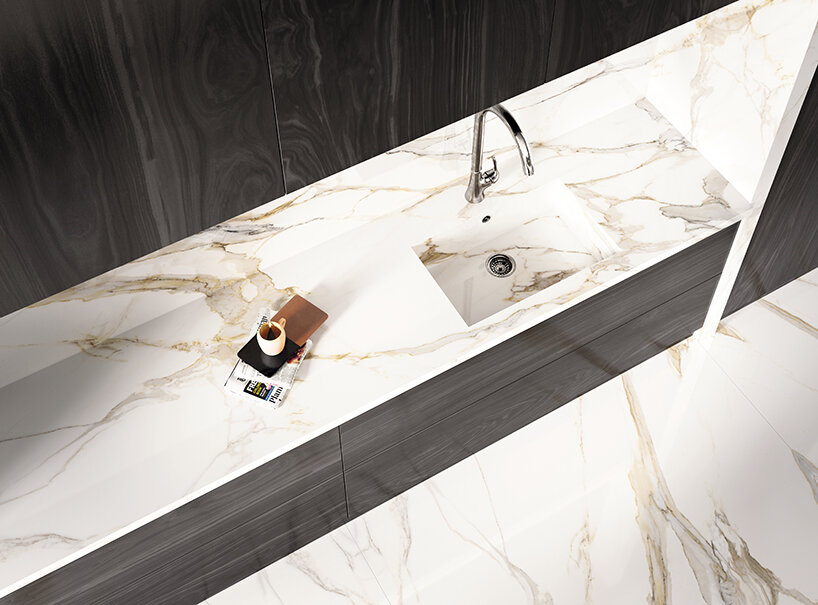 the surfaces are innovative, beautiful yet functional materials; they are luxurious and practical to meet all architectural and design desires. suitable for indoor and outdoor use, the collection is capable of withstanding scratches, impacts and contact with acidic substances. they are perfect for layering in difficult environments, such as kitchens or in high traffic areas like public and commercial areas.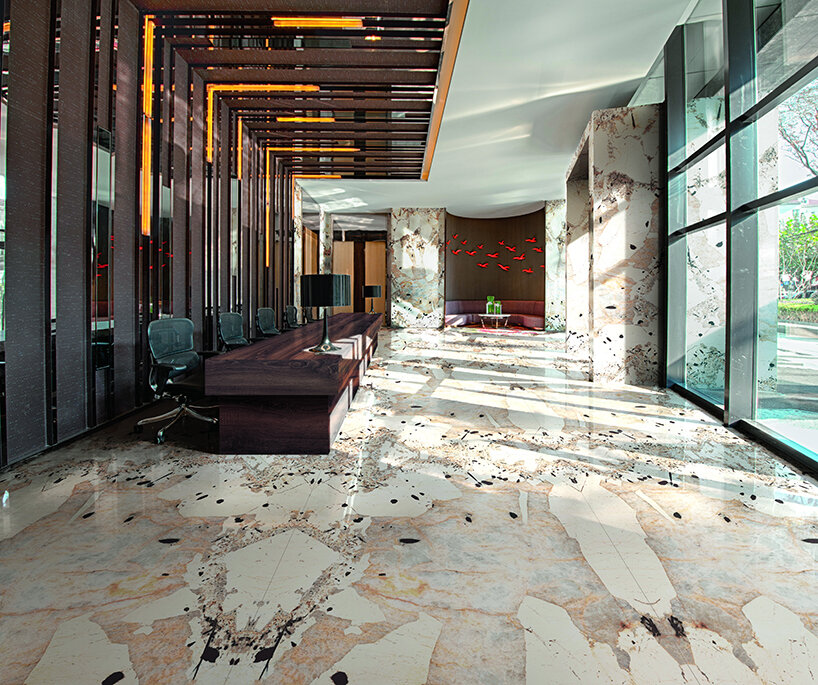 architects and designers have a choice of glossy or natural finishes to fit different aesthetic and functional needs. there is also a wide color range and free rein over 16 textures. there are the classic, timeless whites – statuario, statuario light, statuario extra, calacatta oro, calacatta supreme and calacatta top – and the alternative romantic, nuanced veins of glacier and paonazzo, the darker and more decisive colors of pietra grey and sugar black, the absolute purity of super white, a range of greys from the ethereal planet moon to the cosmopolitan and black slate, and the newest editions of nero marquinia and stone noir. the design possibilities are truly epic.