As seen in the
Source link
, written by
designboom.com
on 2021-10-14 02:15:36
the vanmoof V
advancing urban mobility to shape a new city of the future, amsterdam-based bicycle maker vanmoof has unveiled its very first hyperbike, or high-performance electric bike. dubbed the 'vanmoof V,' the ultra fast e-bike will redefine the high-speed category while optimizing for long commutes. it will reach speeds of 31 mph (50 km/h) and integrates two motors instead of one, which lends more power and acceleration than anything that has come before it.
while the team has not yet announced how far the bike will travel on a single charge, they will continue to engineer it over the coming year and will reveal more detailed specs as the vanmoof V is brought to life. with a price of €3,110 EUR ($3,598 USD), the vanmoof V is available for invite-only reservations, with first deliveries expected by the end of 2022.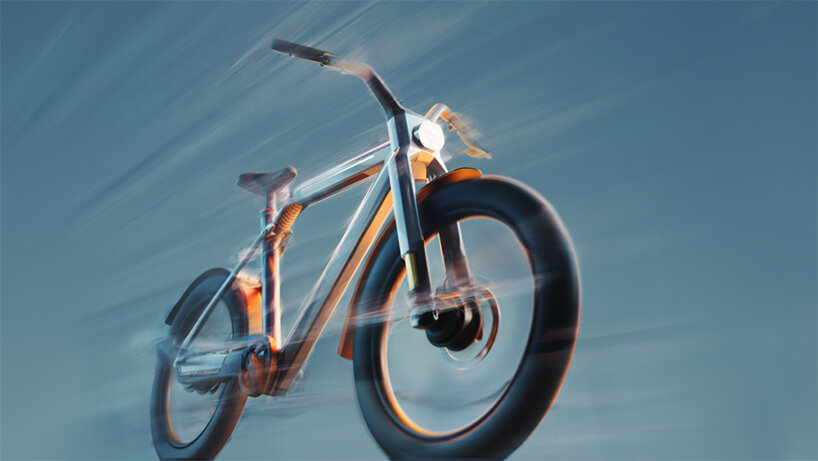 images courtesy of vanmoof
a smoother, more powerful hyperbike
with its vanmoof V hyperbike, the team aims to increase power and speed, as well as the smoothness of the ride. the e-bike will featuring two-wheel drive, front and rear suspension, and thicker tires. the dual motors will provide more powerful acceleration, while intelligent motor control will enhance traction for safety and performance. the vanmoof V will be packed with the company's latest signature tech including turbo boost, kick lock for keyless locking, automatic gear shifting, and theft defense.
ties carlier, co-founder of vanmoof comments: 'we're calling for policies designed around people, rethinking how public spaces can be used if not occupied by cars. I am getting very excited thinking about what a city could look like in the near future, and we are very proud to be part of the change by building the right tools for the transition.'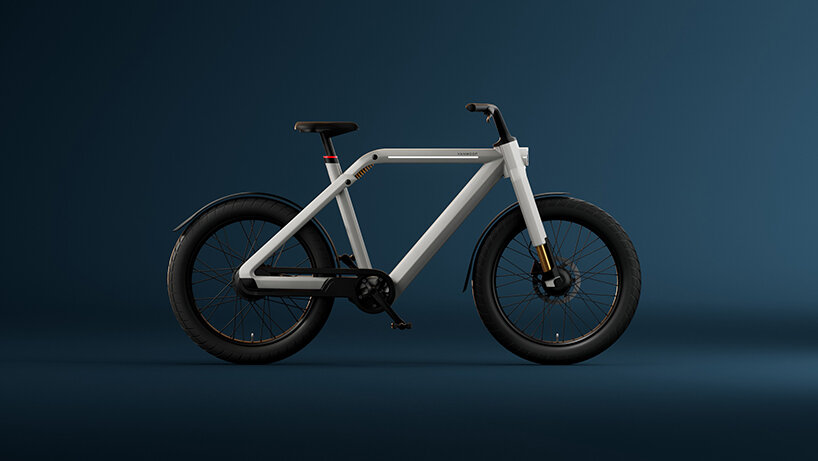 reversing the car-first mentality
vanmoof designs its hyperbike for a 'bike-first' future. the speed, accessibility, and ease of the vanmoof V will be able to shift the hierarchy on the roads. with more cyclists than ever, the bike comes at a turning point in the history of the urban realm. the pandemic sparked a cycling boom across europe and the USA, and millions have already been invested in cycling infrastructure. the team notes that to truly reverse the car-first mentality, cities need to modernize policies to open up our cities to a more sustainable future.
with this in mind, vanmoof co-founders ties and taco carlier, are calling on lawmakers and city governments to urgently update e-bike regulations to advance the further adoption of this category. during the development of the vanmoof V, the company intends to work with city governments to explore solutions from geofencing to revised speed regulations.

tech includes turbo boost, kick lock for keyless locking, automatic gear shifting, and theft defense

two motors instead of one lends more power and acceleration