As seen in the
Source link
, written by
theurbandeveloper.com
on 2019-05-13 18:14:31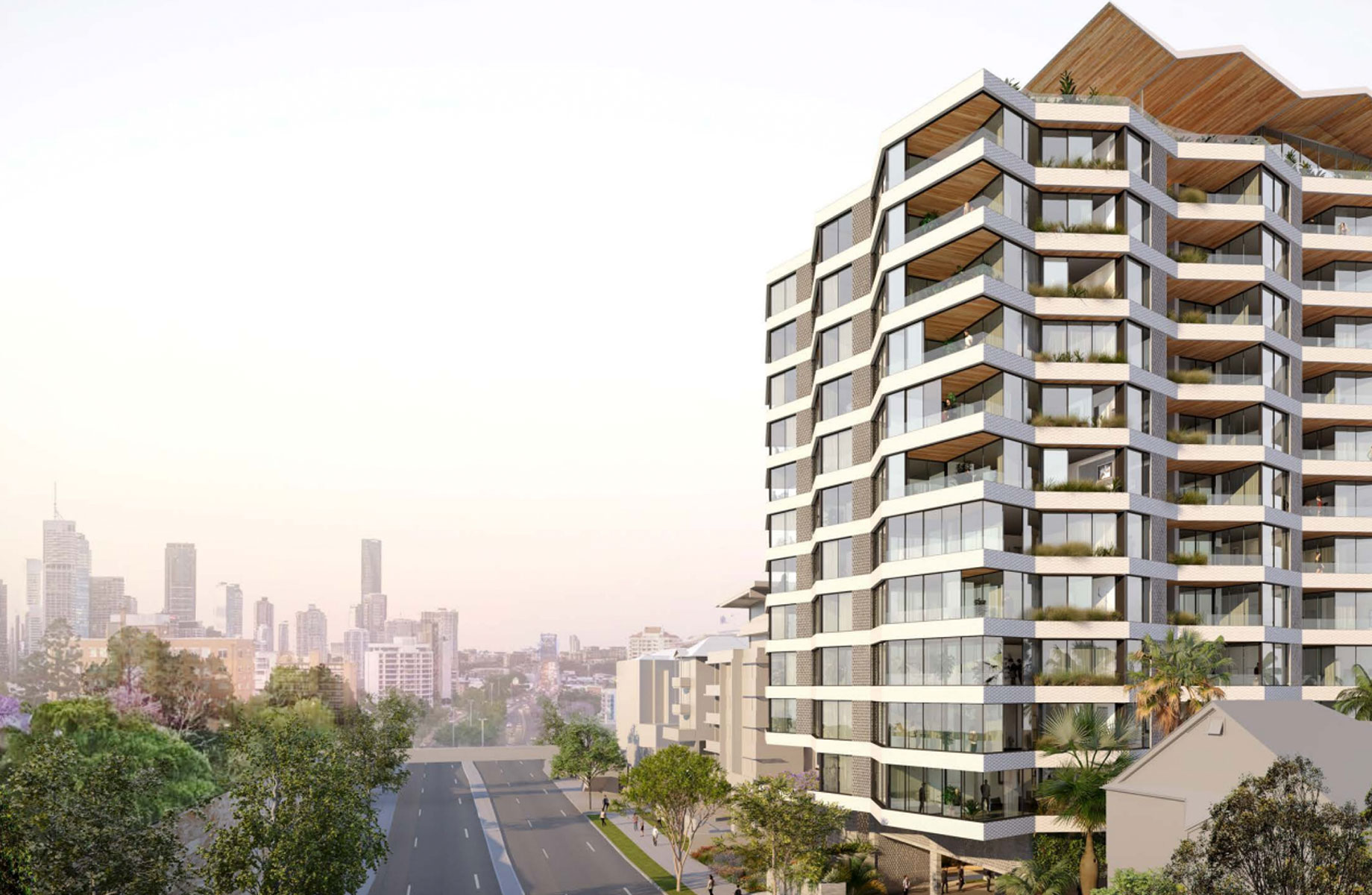 An architectural design competition was undertaken between Bates Smart, Richards & Spence and Koichi Takada.
The winning design, from Bates Smart, was selected by Aria due to its "striking architecture" and facade materiality.
The design was also praised for its floor plan layouts which featured a very high percentage of naturally lit apartments.
"Our vision is to create a distinctive architecture that captures the uniqueness of the site's clifftop location while maximising river and city views," Bates Smart noted in the proposal.
The proposed design also aims to respond to the sub-tropical climate and aims to connect internal spaces to the external environment in line with the Buildings that Breathe strategy adopted by Brisbane City Council.
Aria has also enlisted RPS Landscape Architects to champion that strategy and create a succinct experience, from the building's entrance, extending through all levels and culminating in a "generous" communal rooftop.
On the ground level, residents will be met with a reflection pond which leads to a resident's lounge.
The ground level will also feature a dry creek bed with boulders, nature play space, butterfly walk and a cinema and cellar dining room.
Related: World's Tallest Man-Made Waterfall Wins Approval in Brisbane