As seen in the
Source link
, written by
theurbandeveloper.com
on 2019-03-06 16:23:25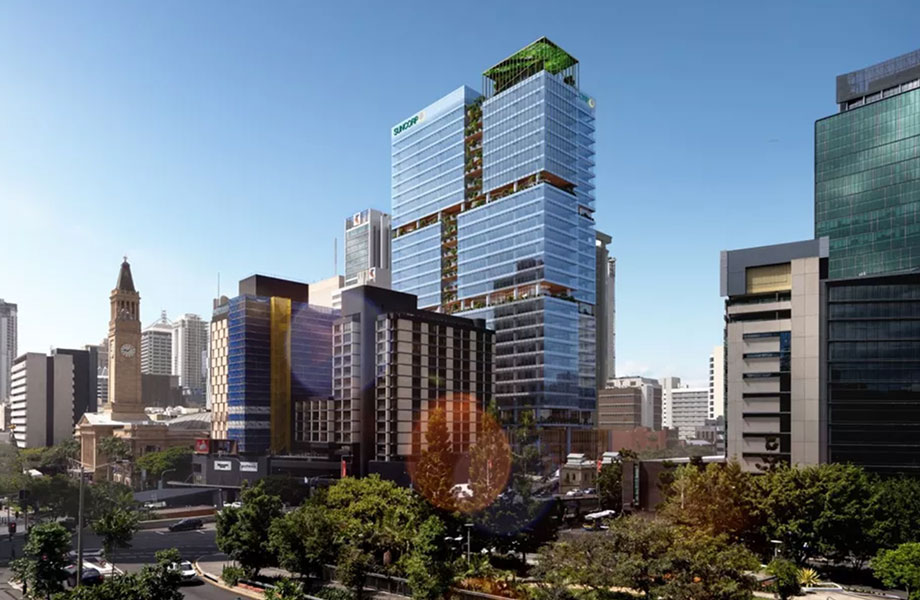 Queensland's growing economy and more than $44 billion of public and private sector infrastructure projects have attracted ongoing investment into its capital city office market, with the volume of office transactions above $5 million in Brisbane's CBD reaching the highest level in 10 years.
Around $2.35 billion in office sales took place in 2018, a jump of 60 per cent, compared to $1.47 billion in 2017, according to the latest CBD Office Report from Colliers International.
A major source of capital was seen in cross border investment from offshore, including the likes of Canada, United Kingdom, United States, Singapore and Germany, increasing to $1.77 billion last year from $891 million in 2017.
National director of capital markets at Colliers International Jason Lynch said increased interest from offshore and domestic institutional investors in 2019 is expected to continue.
"Constrained supply of new developments is expected to continue in 2019 on the back of low risk appetite from Australian developers holding back the construction of new developments until pre-commitments are confirmed," he said.
"This is a positive from an investor perspective," he said.
Related: Heitman, Marquette Snap Up Brisbane Office Tower
Prime grade vacancy in Brisbane CBD at the end of 2018 was at 10 per cent, while secondary grade vacancy sat at 16.9 per cent.
Deloitte Access Economics forecasts Brisbane CBD's white-collar employment market to gradually grow at an average of 2,820 persons per year across the next seven years to 2025.
And with overall vacancy rate sitting at a five-year low, Colliers International research manager Karina Salas expects increased leasing activity and tighter vacancy in the coming years due to growing white-collar employment in the CBD.
"With no new supply of premium assets available until 2022 and circa 17,400sq m of new leases of vacant premium office relocating in 2019, we are forecasting a reduction in vacancy rates from the current 10.4 per cent down to levels below six per cent by 2020."
Slated for completion in 2022 is Mirvac's $800 million development at 80 Ann Street. Salas says this is also the only premium building under construction, with about 70 per cent of its net lettable area already committed to Suncorp in what was described as the biggest leasing deal in a decade.
Brisbane CBD saw a total of 46,931sq m in net absorption last year and a total of 102,120sq m over the past three years averaging 34,040sqm per annum for this period.
The Brisbane CBD also recorded a total of 139,613sq m in withdrawals and a total of 209,290sq m in new supply indicating a total supply of 69,677sq m across the past three years.