As seen in the
Source link
, written by
theurbandeveloper.com
on 2019-06-17 14:21:08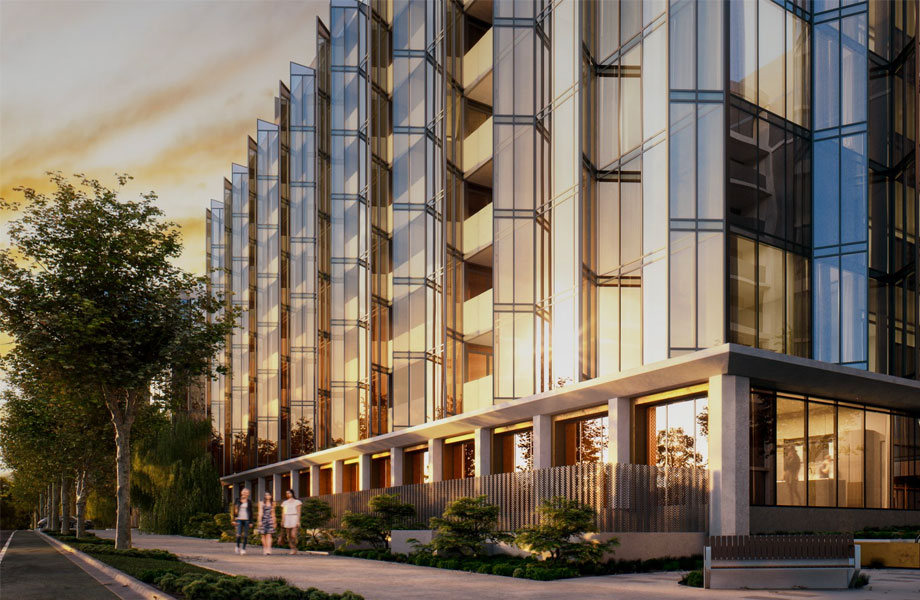 Despite working almost exclusively in Canberra, 12-year-old Geocon has grown to become the fourth largest residential multi-unit developer in Australia.
The developer purchased the Reid site at auction for $38.5 million in mid-2017 in a bid to take advantage of its strategic position alongside the new light rail network connecting Canberra's northern suburbs with the city and Wooden in the city's south.
"Our city development is a huge undertaking, but one which will transform the city, creating an urban oasis which locals will be proud of for generations to come," Geocon managing director Nick Georgalis said.
Metropol tower, the precinct's centrepiece, will include 280 apartments and more than 2,000sq m of commercial space.
The Tryst development features 160 apartments, while the precinct's Envie building includes 80 units.
"Over the counter sales for our city development have been nothing short of mind blowing," Georgalis said.
"We are about to go below 100 units available across all three buildings, before construction has even begun. The non-stop, insatiable demand for this product is difficult to comprehend, but it just keeps improving every week."
Since 2012, Geocon has sold or announced more than 4,600 apartments in Canberra as well as 21,000sq m of commercial space.
The Cooyong Street precinct, scheduled to start on June 30 and be completed by mid-2021, is part of Geocon's ever-expanding suite of projects, which includes developments in every town centre.
Geocon is currently undertaking Canberra's largest-ever development, a $1 billion mixed-use precinct High Society in Belconnen which will create 1,213 residential apartments.
In June, Geocon announced a financing deal with international investment bank Goldman Sachs. The deal has fast-tracked the development reducing construction time from 10 years to three years.
In August, Geocon plans to release its 255-apartment Braddon project Midnight, which will also feature a luxury hotel and commercial space, in the centre of Canberra.