As seen in the
Source link
, written by
theurbandeveloper.com
on 2019-02-04 16:29:27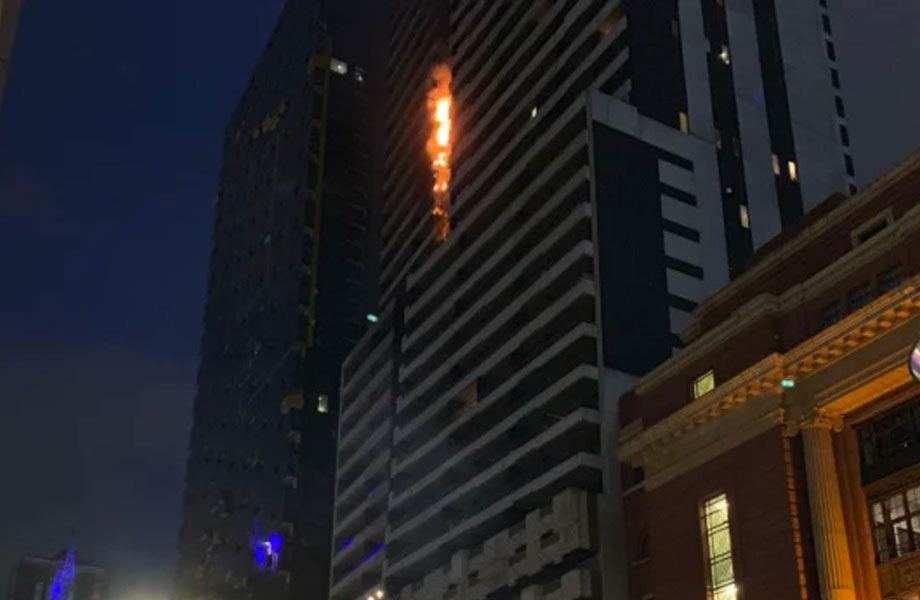 The blaze comes after a 2014 fire at LaCrosse tower in Docklands and London's Grenfell fire that killed 72 people last year.
Up to 1,400 buildings likely clad in aluminium composite panels with polyethylene core or expanded polystyrene were identified by the Victorian Cladding Taskforce as part of an interim report released in late 2017.
Of those buildings, it's since been established that 579 have not begun construction, and a further 129 are half built.
Last year, Planning Minister Richard Wynne moved to ban from all multi-storey buildings cladding of expanded polystyrene and of aluminium panels with a polyethylene core of more than 30 per cent.
In a move to address the issue the Andrews Labor government pushed to emplace reforms in July of last year to reduce the cost of removing dangerous combustible cladding.
The scheme which was the first of its kind anywhere in the world, offered owners an efficient way to remove dangerous cladding from their buildings.
Figures released earlier this month by the Victorian Cladding Taskforce identified that cladding would need to be removed from 44 buildings deemed to be at the greatest risk.
The majority of at-risk buildings are two or three storeys high, have only one exit, and inadequate fire safety measures.