As seen in the
Source link
, written by
theurbandeveloper.com
on 2019-05-02 13:57:58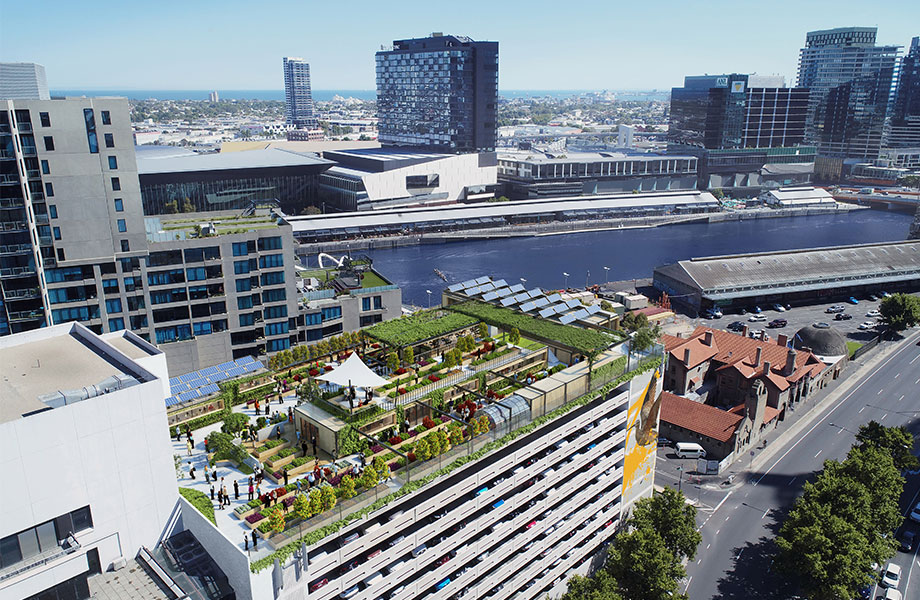 The rooftop site, located opposite the Melbourne Convention and Exhibition Centre, is expected to host school students, visiting to participate in immersive education experiences on sustainable living and nature protection.
Visitors will undertake farm tours, workshops, visit the cafe and attend events.
The site will demonstrate how to grow fresh produce and incorporate nature into city spaces, whilst using greenery to help cool the urban environment.
The project, initiated by Melbourne-based nature regeneration and protection group Odonata, urban farming company Biofilta and The Sustainable Landscape Company, was supported by the Melbourne Convention Exhibition Centre and City of Melbourne Urban Forest Fund.
"We are grateful recipients of a $300,000 grant from the City of Melbourne Urban Forest Fund, a fund that supports greening our urban environment to cool our city," Skyfarm co-director Brendan Condon said.
"This rooftop will be an exemplar project, we are effectively standing on hundreds of tonnes of concrete and steel and during hot spells, this absorbs heat and adds Melbourne's urban heat island effect."
"Melbourne Skyfarm will cover every surface with food growing and diodiverse greenery which will convert this site from a heat bank to a cool zone."
The Skyfarm team has already set up a "test farm" in Port Melbourne that is using the same agricultural techniques that will be used at Siddeley St site.
The group's test farm has reportedly produced 300 kilograms of produce in the past six months from a site the size of two car spaces, and it is estimated the final working farm will produce five tonnes of fresh food per year.
Pending approvals, stakeholders in Skyfarm are planning to open late 2020.