As seen in the
Source link
, written by
theurbandeveloper.com
on 2019-02-26 15:22:24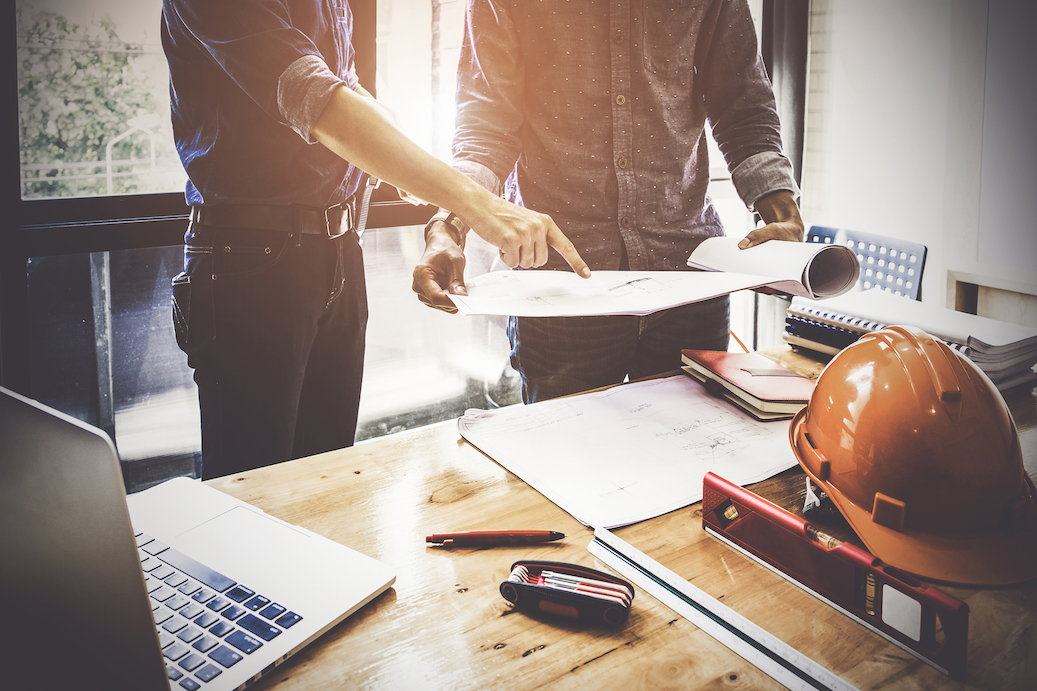 So you're thinking about getting started in property development?
Whether you're a property investor thinking about taking the next step, a medical professional with an investment portfolio that has value to be added, an architect with a vision to design your dream project or a young-gun aspiring to become the next Tim Gurner, it's important to realise property development is a diverse, complex and tricky business.
Property development comprises a range of disciplines that demand a diverse set of skills and a deep understanding of many different subject matters.
In this article, we break down the essential phases of the development lifecycle so you can know what you need to know!
Before you get started
Besides being a national obsession and the source of many barbecue conversations, the property market is a complex and multifaceted series of "markets within markets".
There are several fundamental drivers of property in Australia and around the world.
Population growth, employment, supply and demand, infrastructure investment, lifestyle factors and affordability all combine to create a property market that is constantly in a state of flux.
Population growth — how many people are coming and going?

Employment — how many new jobs are being created and what is the profile of these jobs?

Supply and demand — how many new dwellings are being constructed and how does this relate to the underlying demand?

Infrastructure investment — are new roads, hospitals, transportation projects, schools or universities being built?

Lifestyle factors — what impact do parks, beaches, shopping centres, nightlife and cafe precincts have on an area?

Affordability — what does it mean to be affordable and does this impact the demand for property in a particular area?
Add unpredictable human behaviour and psychology into the mix and it's easy to understand why so many people can get this wrong!
The "property market" is also comprised of many different types of real estate including:
Houses

Townhouses

Apartments

Land estates

Commercial real estate, such as offices, retail, hotels and industrial property.
Every one of these asset classes involves a sub-market that operates at its own pace that is governed by a different set of factors which combine to create one large and complex property market.
The development lifecycle
The property development process is best described as a lifecycle. Similar to a human lifecycle, the property development lifecycle is comprised of a series of stages that include:
Pre-acquisition — before you purchase a property

Concept design — conceiving the project

Permits and approvals — attaining the necessary permissions required to develop the project

Pre-sales and marketing — the process of selling the project prior to starting construction

Finance — securing the necessary funding to commence the construction

Construction — building your project from the ground up

Settlement — the process of finishing your project and settling the financial exchange with buyers.
The development lifecycle is also characterised by important milestones, such as receiving development approval or gaining practical completion.
Importantly, all of these stages within the lifecycle influence the time taken to undertake a project and, in this business, time is money.
The essentials: risk versus return
The art of the property developer is to manage the competing forces of risk and return. These two forces are inextricably linked and best described as two opposite sides of a coin.
There's a very simple mantra which remains fundamentally true in property development: the greater the risk, the greater the return.
The essentials: time, cost, quality
The relationship between time, cost and quality is an equally important consideration in property development.
Every decision is influenced by the relationship between these three forces: time is speed; cost is money; quality is the product.
You simply can't have it all, so every decision is considered through the prism of speed, money and product.
The essentials: project feasibility
The property development feasibility is the central point of focus for managing every financial element within project.
The project feasibility, usually in the form of a spreadsheet or software product, accounts for the revenue (money in) and the costs (money out).
The difference between the revenue and the costs is the profit: the ultimate objective of the project.
Project costs will typically include land, acquisition costs, professional fees, authority fees and charges, construction, marketing, legal and finance costs, land holding costs and taxes.
The property developer's highest priority is to maximise the revenue while minimising the costs to deliver a quality outcome.
In doing so, the project will become the most profitable it can be.
The essentials: development program
If the project feasibility is your ying, then the development program is your yang.
Similar to other principles in property development, the two are inextricably linked by virtue of the fact that the feasibility accounts for numbers, while the program accounts for time.
The development program is a daily, weekly and monthly schedule of the key activities required to undertake a project and is the 'holy gospel' of a successful outcome.
The essentials: due diligence
Undertaking due diligence on property is an essential part of ensuring that project risks are known and mitigated.
No project is ever risk free, so the objective of due diligence is to identify the risks and then develop ways of managing them.
Due diligence is undertaken prior to purchasing a property and usually consists of engaging a lawyer to identify any constraints or encumbrances on the property, such as mortgages, easements of planning controls.
The essentials: project team
Running a development project is much like running a business.
It involves a long list of consultants and professionals to provide expertise across a wide range of disciplines including design, engineering, sales and marketing, construction, finance and legal.
As developer, it is your role to engage, inspire and manage your team to ensure the best possible outcome for the project.
______________
Interested to know more about property development?
Why not attend our DVLPR.101 Workshop — A practical introduction to the property development process?
From project conception to final completion, this half-day workshop will provide a practical learning experience by taking attendees through the comprehensive life cycle of property development.
Click below to register your interest:
Gold Coast: 15 March (New city added!)
Attendees can expect to walk away with a holistic understanding of the property development process, along with a deeper knowledge of key milestones, project risks and opportunities, roles and responsibilities and project performance benchmarks.