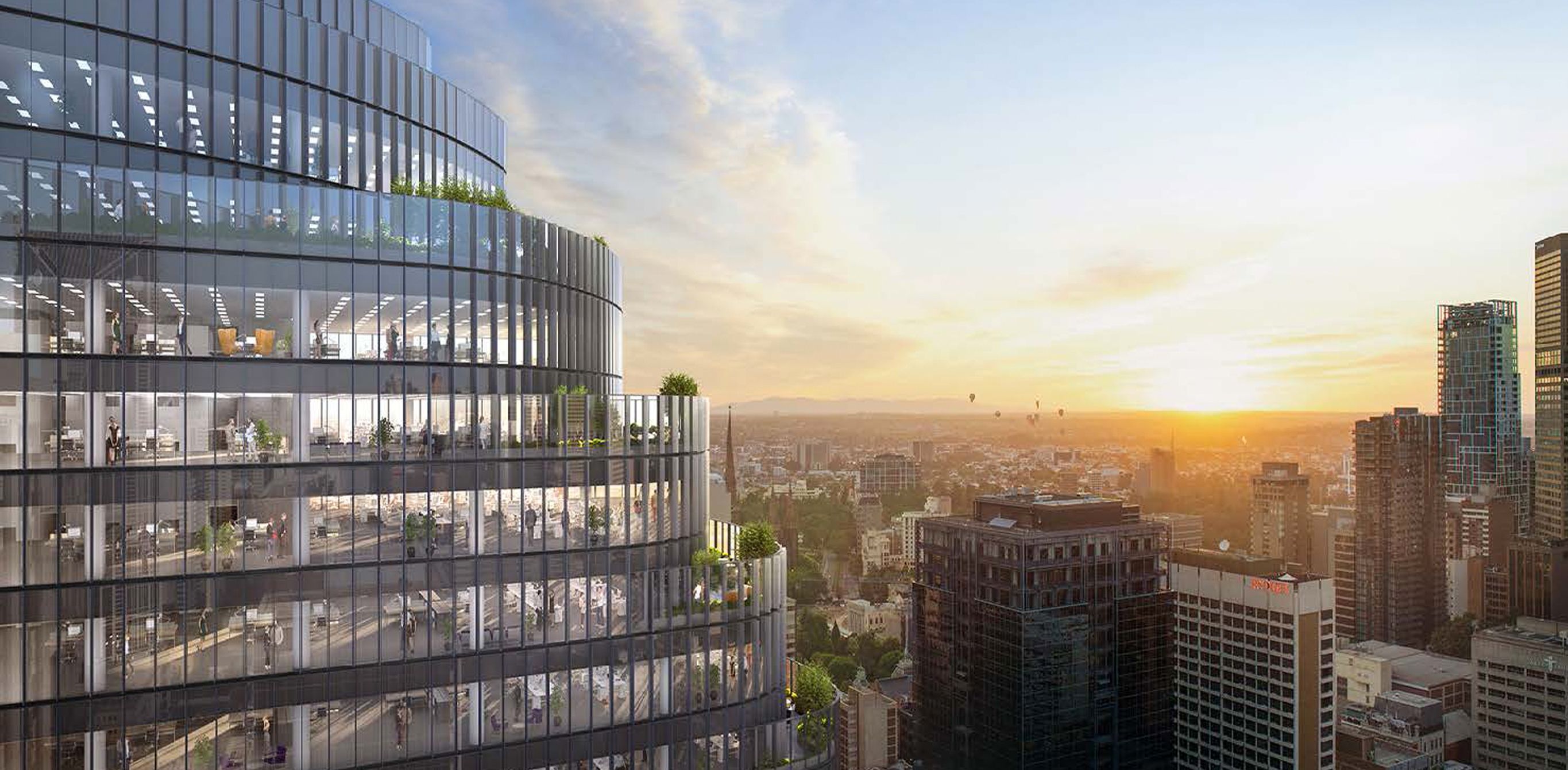 The newly-created Australian Financial Complaints Authority has secured its first digs at Charter Hall's $700 million Wesley Place, taking 7,600sq m at 130 Lonsdale Street in Melbourne's CBD.
AFCA has signed a 12-year lease, joining Vanguard, Telstra Super and Cbus Super as tenants and taking the Charter Hall Prime Office Fund-owned tower's pre-committed NLA to 78 per cent.
With limited new development supply in the medium term, vacancy rates have tightened to 1.6 per cent in the city's eastern end, according to JLL figures quoted by Charter Hall.
"Leasing conditions will remain very tight for another 18 months at the top end of town until 89 Collins Street and Wesley Place reach practical completion," JLL Victoria head of office leasing Colquhoun said.
"Most pre-lease tenants for these two developments, including Macquarie Bank, McKinsey & Co, Cbus and Telstra Super, will be upgrading from buildings within the area."
Already at 10-year lows, Melbourne's prime office market vacancy rate could shrink below the 3 per cent mark on the release of second half results next year – increasing to be in the region of 5.5 per cent by mid-2020.
Charter Hall's total investment in the Wesley Place precinct, including the towers at 130, 140 and 150 Lonsdale Street, is expected to rise to more than $1.3 billion on completion.
Related: Construction Kicks Off for Charter Hall's Wesley Place