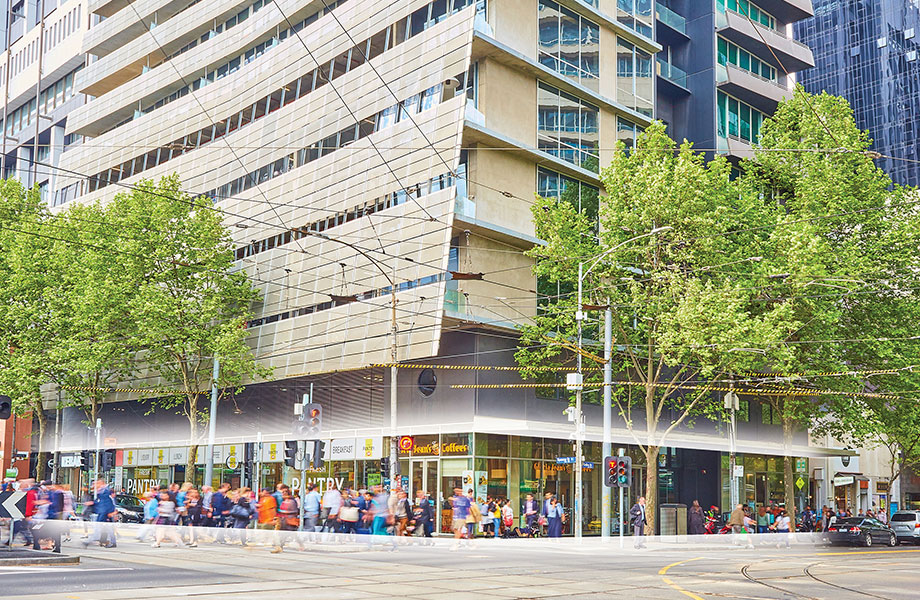 Bidders paid a total of nearly $48 million for six of the seven properties at CBRE's portfolio auction, with Australian developer and publisher Morry Schwartz cashing in on a $21.55 million supermarket in Melbourne's CBD.
The $21 million sale, located at the base of the 28-storey Liberty Tower at 620 Collins street, was snapped up by private investor from Sydney, Joshua Berger, on a 4.13 per cent yield.
Six of the seven properties were cleared under the hammer at the CBRE auction last week, which included a free standing Officeworks in Hobart for $11.7 million snapped up on a 6.8 per cent yield.
CBRE national director investments Mark Wizel said the platform has auctioned a total of 42 properties since its start in 2017, with offshore buyers, predominantly Chinese, accounting for 13 of the 37 properties sold.
Freestanding supermarkets have accounted $144.5 million with childcare assets at $94.1 million and service stations $53.4 million.
Other properties sold in last week's CBRE auction include a 7/11 service station in North Melbourne which sold for $4 million on a 4.57 per cent yield, and another 7/11 service station in Queensland's Kallangur going under the hammer for $5.27 million on a 5.88 per cent yield.
An early learning centre in Albury sold for $2.65 million on a 7.1 per cent yield while a pharmacy in Melbourne's east sold for $2.57 million on a 6.1 per cent yield.