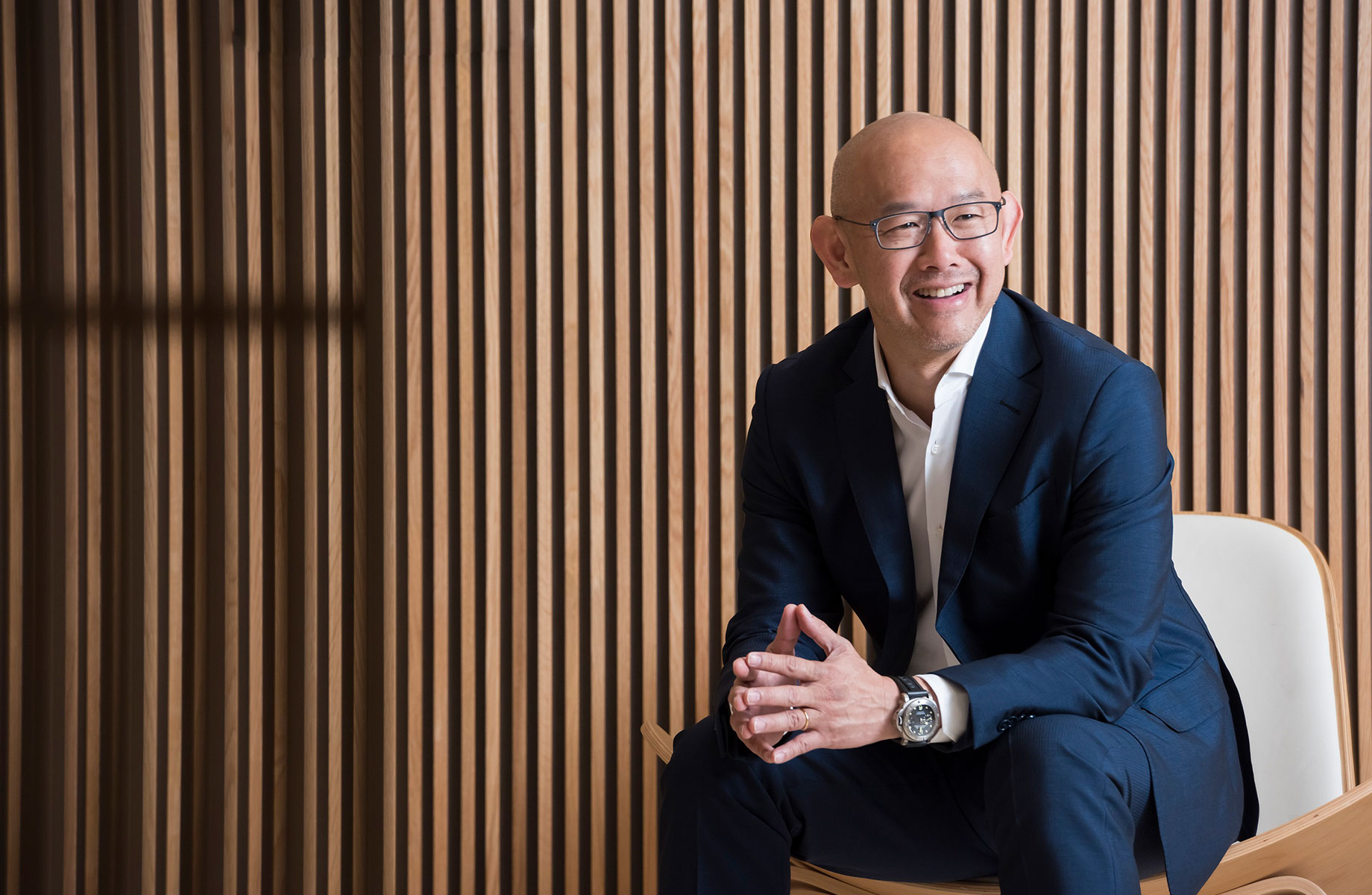 Against the grain
In 1998 Sunito said the Asian financial crisis hit, and then in 2008 the global financial hit, but weathering the tough times is what he says sets you apart.
"Everybody tells you, 'don't do anything in these times'. But that's when you do deals," he says.
"We made a fortune, because in tough times you can buy a site and there's no competition."
It was also during the GFC, Sunito discovered the Blue Ocean Strategy a book he says "shifted his perception" as a developer.
He attributes this book as a "turning point" for Crown Group, as it gave way to a new focus on what he describes as "urban resort" developments.
With this focus he approaches his projects from three areas.
"The building has got to be an architecturally iconic building. The foyer has got to be a five-star resort foyer. And the third thing, the landscape has got to be like an urban resort.
"From 2007 to 2009, our company expanded from a team of 25 people to more than 100," Sunito said. "And that was during the downturn."
Looking ahead, Sunito has expansion plans for a 500 apartment project in downtown Los Angeles in the US, along with a colossal 3000-5000 apartment waterfront development in Jakarta.
And while the Australian market is well into its current trough, Sunito says he's been around long enough to know the market is a cyclical one. And like a career, or a life well lived, it's filled with highs and lows.
"Every success is often followed by failure," Sunito says.
"I really like that quote by Bill Gates" he adds, "success is a lousy teacher. It seduces smart people into thinking they can't lose.
"As much as I'm optimistic, I'm optimistically cautious," he says.