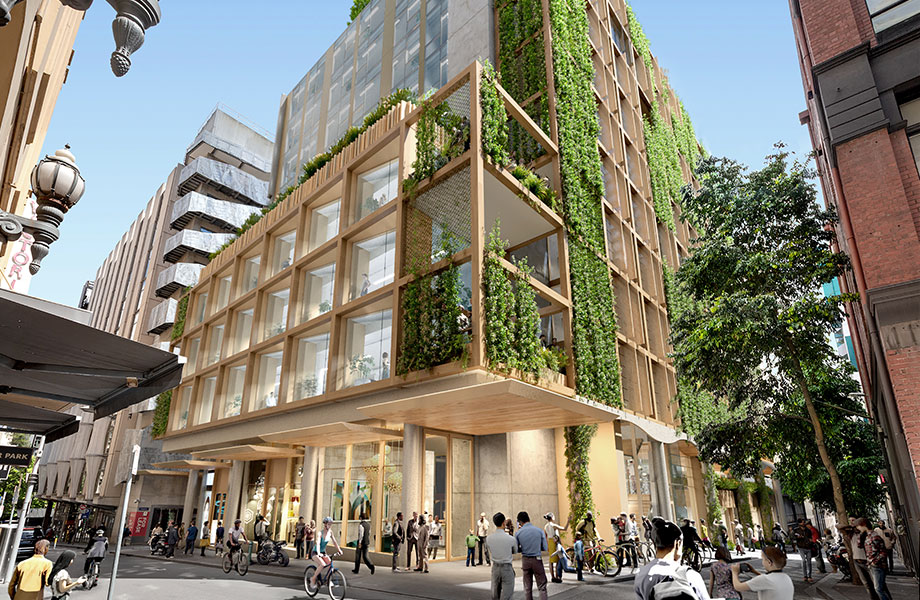 City of Melbourne lord mayor Sally Capp said the plan will create a new landmark for Melbourne in terms of sustainable urban design, with almost two-thirds of the new precinct used for community spaces, commercial and retail.
"Our current Council House 1 building on Little Collins Street is more than 50 years old and it's no longer feasible to refurbish it," she said.
"Redeveloping this site has opened up an opportunity to create a new civic precinct and also restore the Victorian Heritage-listed former Commonwealth Bank building on Bourke Street."
Capp says the heart of the precinct will contain a public forum, a large, flexible meeting space at ground level designed to encourage community engagement.
Councillors will consider a recommendation to submit an application for a planning permit next Monday.
Along with a focus on sustainable attributes, deputy mayor Arron Wood says the commercial component would "create significant revenue" ensuring a robust business case for the project which is estimated to "break even within 20 years".
"We will also bring to life our globally recognised urban forest and biodiversity strategies by greening laneways, creating a garden atrium, and providing green rooftops for the community to enjoy."
Subject to planning approvals, construction is expected to commence in early 2020, for a 2024 completion.