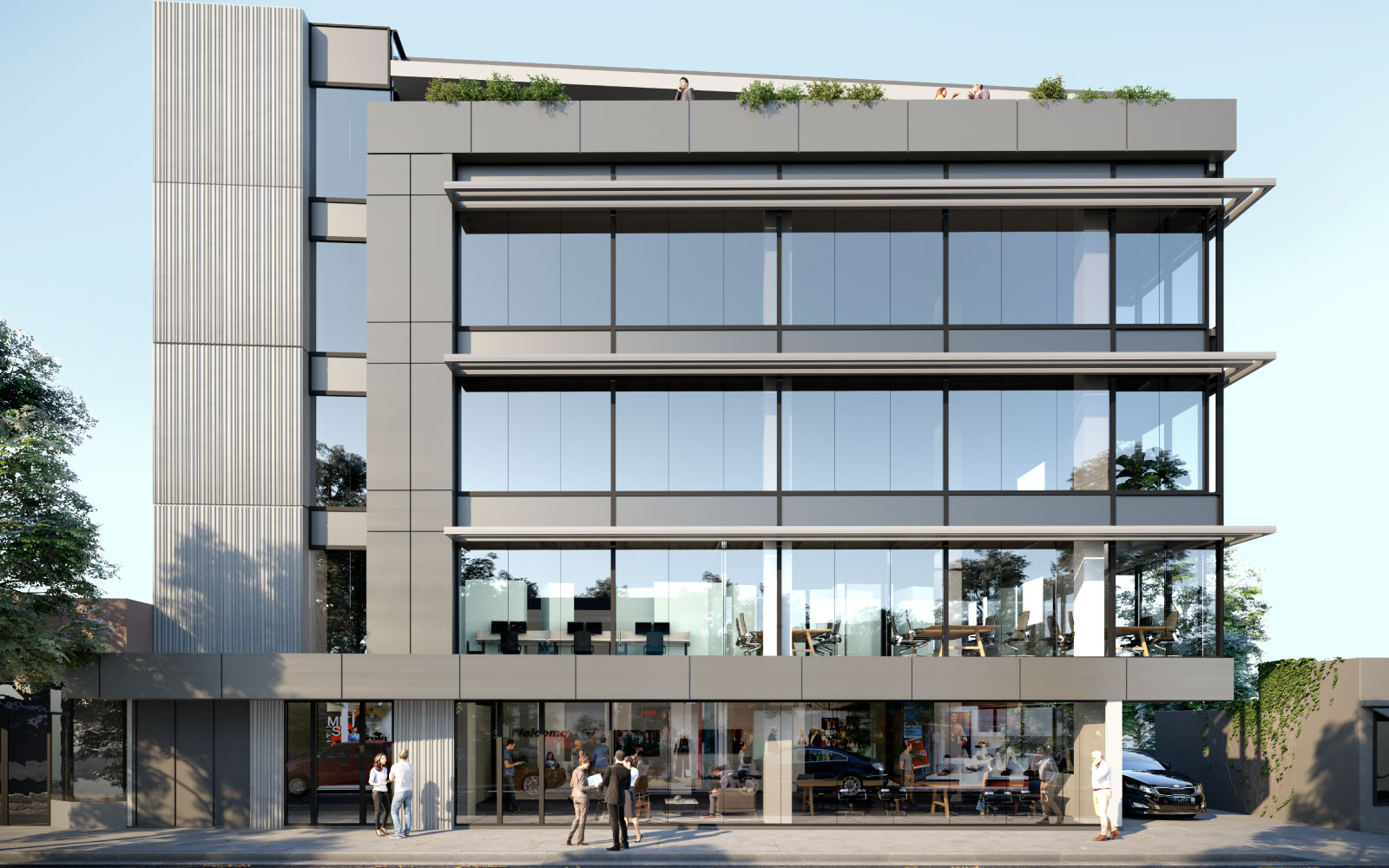 Melbourne's suburban office market continues to remain buoyant with another sale over $10 million taking this years total to $822.8 million, up 23 per cent on last year.
Adding to the total, a Macau-based private investor has pre-purchased an office development at Ringwood in Melbourne's east for $28.3 million.
The project, located at 60-62 Maroondah Highway, is 100 per cent leased to the Victorian government on a 12-year term and will be delivered in a joint venture between Pellicano Group and Camlen Property Group.
The off-the-plan sale was jointly negotiated by CBRE's Kiran Pillai, Josh Rutman and Lewis Tong with Dawkins Occhiuto's Andrew Dawkins and Walter Occhiuto.
Anticipated to be completed in May 2020, the projects sale price reflects a fully-leased initial yield of 5.30 per cent and a building rate of over $8,500 square metres.
According to CBRE's Josh Rutman, the result is a clear demonstration for suburban office investments in Melbourne.
"Buyers are focusing on tenancy covenants and lease tenure and have demonstrated a willingness to push pricing to new heights to secure the right opportunities," Rutman said.
"We expect to see similar take-out or fund through deals in 2019 as suburban tenants continue to pre-commit to new buildings ahead of existing lease expiries to provide their staff with customised office accommodation."
Nine domestic and international investors entered bids in the Ringwood campaign with four groups contesting the second round, resulting in an unconditional sale agreement.
CBRE's Lewis Tong states the Ringwood sale highlights another key trend with a continued shift in focus from Asian investors to commercial investment deals away from residential projects.
"Capital is recalibrating as the market changes and we expect the interest in office investment opportunities to continue well into 2019, particularly after Chinese New Year," Tong said.
According to Andrew Dawkins, Ringwood has experienced significant change over the past two years with exponential population growth spurring investment by large organisations such as Costco and QIC.