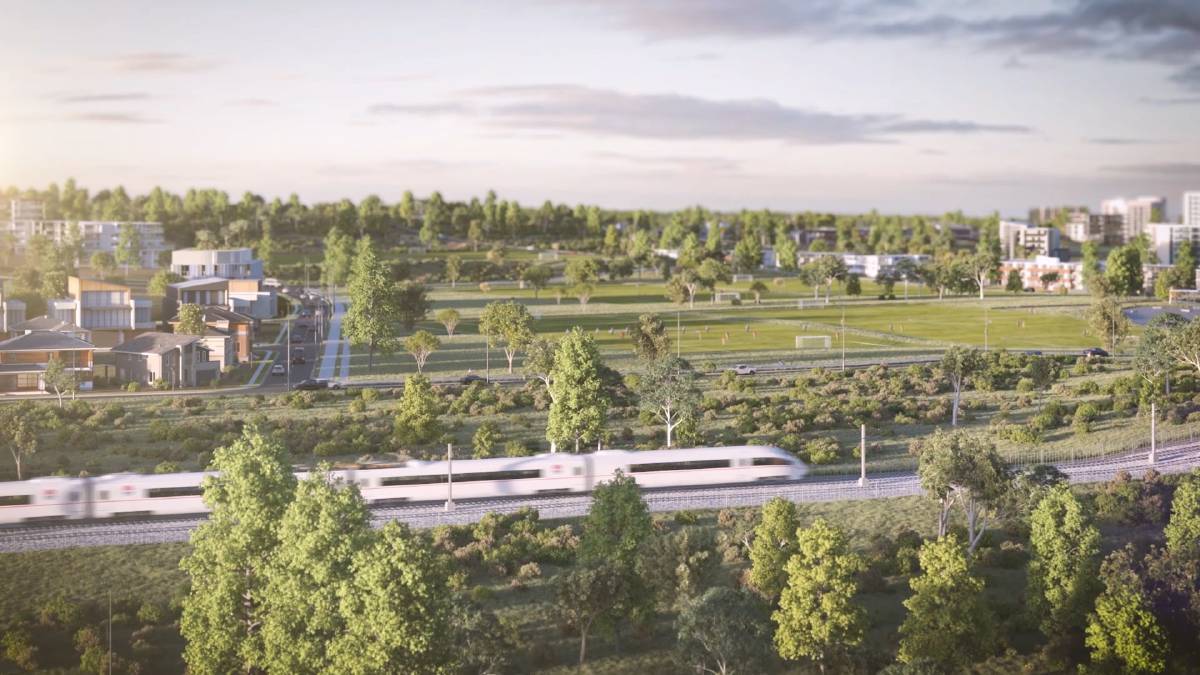 The Berejiklian government has made its first major campaign announcement in the lead up to the March election, committing to a regional fast rail network that it claims will reduce train travel times by up to 75 per cent.
The NSW government identified four potential fast rail routes within 300 kilometres of Sydney on Tuesday.
The pre-election announcement comes as instability and infighting in the federal Liberal Party threatens to cause major damage to the Berejiklian government's re-election hopes.
The Premier rejected suggestions that the fast rail announcement was an election stunt, and said that the process to scope out the viability of the scheme will start without federal government support.
"I'm not going to wait for the other states, and the federal government, we've waited too long," Berejiklian said.
"NSW will start the process, we'll ensure we have a fast rail project in our state and it builds on the great work we're doing already on building a new Metro system in our larger city so this is an extension of what we're doing but at a much grander scale."
Related: Fast Rail Projects Vie for Federal Government Funding