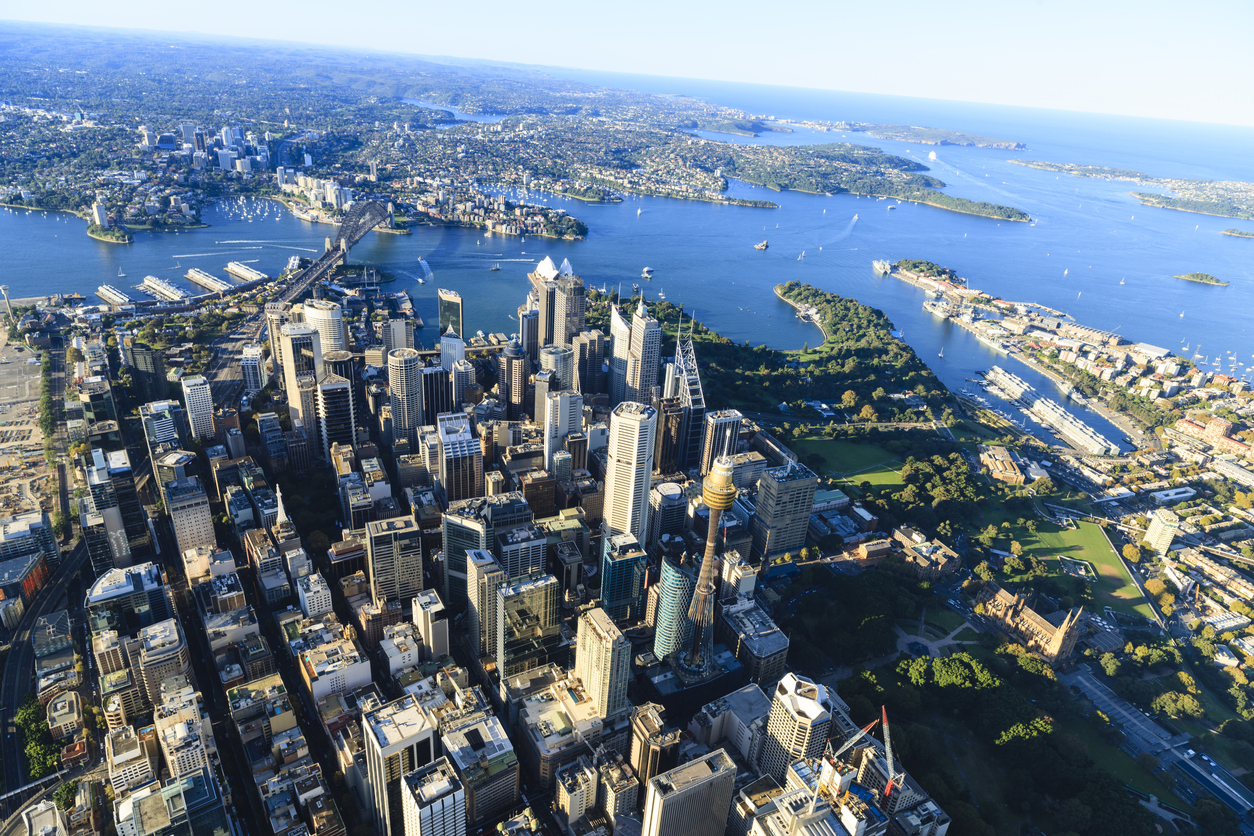 As our communities grow in size and in economy, connectivity is crucial to maintaining a high quality of life, and new research from nbn's Connecting Australia report indicates that the rollout of the nbn™ broadband access network is helping to break down connection barriers for Australians.
Commissioned by nbn, the Connecting Australia report uses research from AlphaBeta's first national economic and social study of the impact of the nbn™ broadband access network.
It shows that regional Australians connected to the nbn™ access network are 40 per cent more likely to reduce social isolation through their internet connection than regional Australians who are not yet connected.
Access to reliable internet makes a difference to people's everyday lives and has become an essential amenity in modern homes, making it a crucial inclusion that many developers are now prioritising at the initial project planning stages of a development.
By creating an nbn™ ready development, property developers are actively providing residents with a well-connected community that has the ability to thrive both socially and economically – all while being market ready.
Connecting people in today's digital-centric world requires a rich network of resources and an understanding of how to bring people together. This is where the nbn™ access network rollout is working to shrink social and economic isolation across the country.
As the number of nbn™ ready developments continues to rise, the infrastructure is working to help break down the technological barriers that are critical for the wellbeing of remote Australians.
By including high quality internet access networks in new developments across the country, future residents could benefit from reduced buffering and connection issues associated with long-distance services such as Skype, helping to keep people in touch for longer.
It also supports people who are geographically isolated to access vital services and improve their digital fluency. Of course, end user experience may vary depending on factors such as their nbn™ access technology and their internet provider, plan and equipment.
Through the use of technology, the development industry as a whole can work to reduce the issue of social isolation, which has become a concerning problem according to recent research from Australian Psychological Society.
The research indicates that Australia is becoming an increasingly lonely place with 1 in 4 Australians – especially younger people – feeling lonely or anxious about socialising. The research also shows that 30 per cent don't feel part of a group of friends and lonely Australians have worse physical and mental health.
In fact, regional end users in nbn™ connected areas are 40 per cent more likely than regional end users in non-nbn™ connected areas to use their internet to keep in touch with their loved ones and the wider-community.
Research shows that access to fast broadband supports our interaction with other people, with over 96 per cent of households who are connected to services over the nbn™ access network using their internet to socialise and to stay connected to the community.
Australians living in metropolitan areas are also reaping the benefits of access to fast broadband, with residents who are connected to the nbn™ access network being 30 per cent more likely to use their home broadband to maintain their social connections than non-nbn™ connected users.
As well as the demonstrable social impact on regional and remote Australians, findings in nbn's Connecting Australia Report highlight the numerous positive economic impacts the rollout of the nbn™ broadband access network has had across the country.
As part of their goal to encourage productivity and drive social benefits across Australia, nbn-connected areas are now showing higher rates of business growth and even a greater participation of women in the workforce.
The positive effects of fast broadband access have even contributed to equality and diversity in the workplace – with the growth in the number of self-employed women being twice as high as the average growth of self-employment (of both men and women) in regions that have connected to the nbn™ access network.
This growth is a staggering 23 times higher than growth in self-employment by women in non nbn-connected regions.
Fuelled by the benefits of fast broadband, nbn™ connected developments – both residential and commercial – are quickly becoming a crucial part of Australia's emerging smart cities, by providing the infrastructure needed to embrace the rapidly growing digital environment.
As the demands and expectations of modern life increase, people from every region of Australia are looking to fast and efficient broadband to help connect them to their projects, their interests and their communities. The national rollout of the nbn™ access network has proven itself to be a link that helps brings Australians together.
For more information or to read the full Connecting Australia report, visit the nbn™ website.