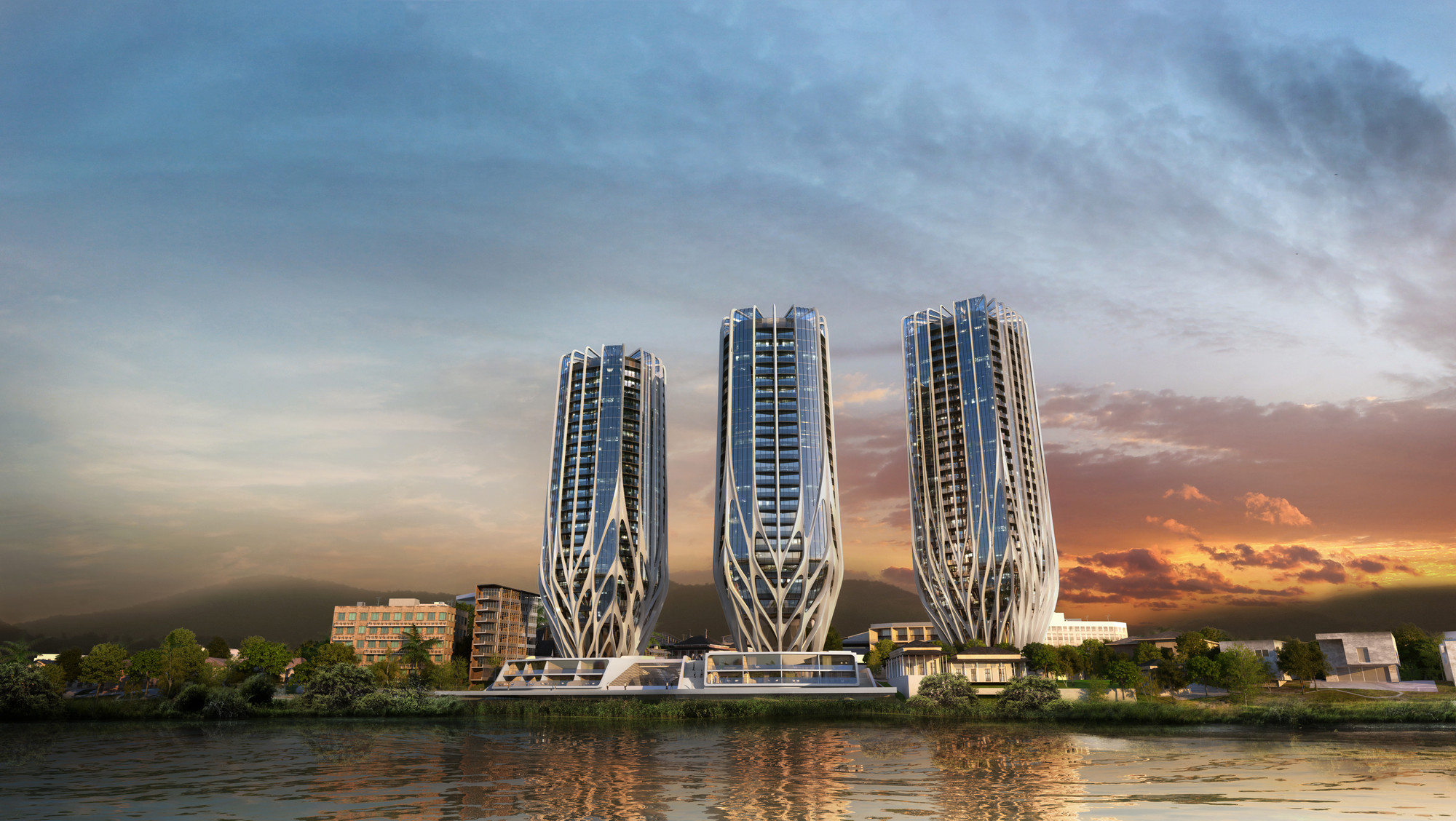 Sunland managing director Sahba Abedian said the group respects the decision of the court.
"When we lodged our development application in 2014, our vision was to introduce world-class architecture and community parklands to the inner-city riverfront site, which has been closed to the public for more than 160 years," Abedian said.
The controversial towers, by late "starchitect" Zaha Hadid, were criticised for lacking sensitivity to the geography and context of the site.
Topping out at 27-storeys, the development exceeded the city plan by 12-storeys. The development has been removed from Sunland's website.
Abedian said that the developer is now "directing every effort" to conceive a new scheme for the site.
"[A] new architectural outcome that celebrates the unique riverfront site and contributes to Brisbane's coming of age as a true international city."
Sunland said that the scheme is in the "early concept stage" but declined to comment on its composition or the appointment of an architect.