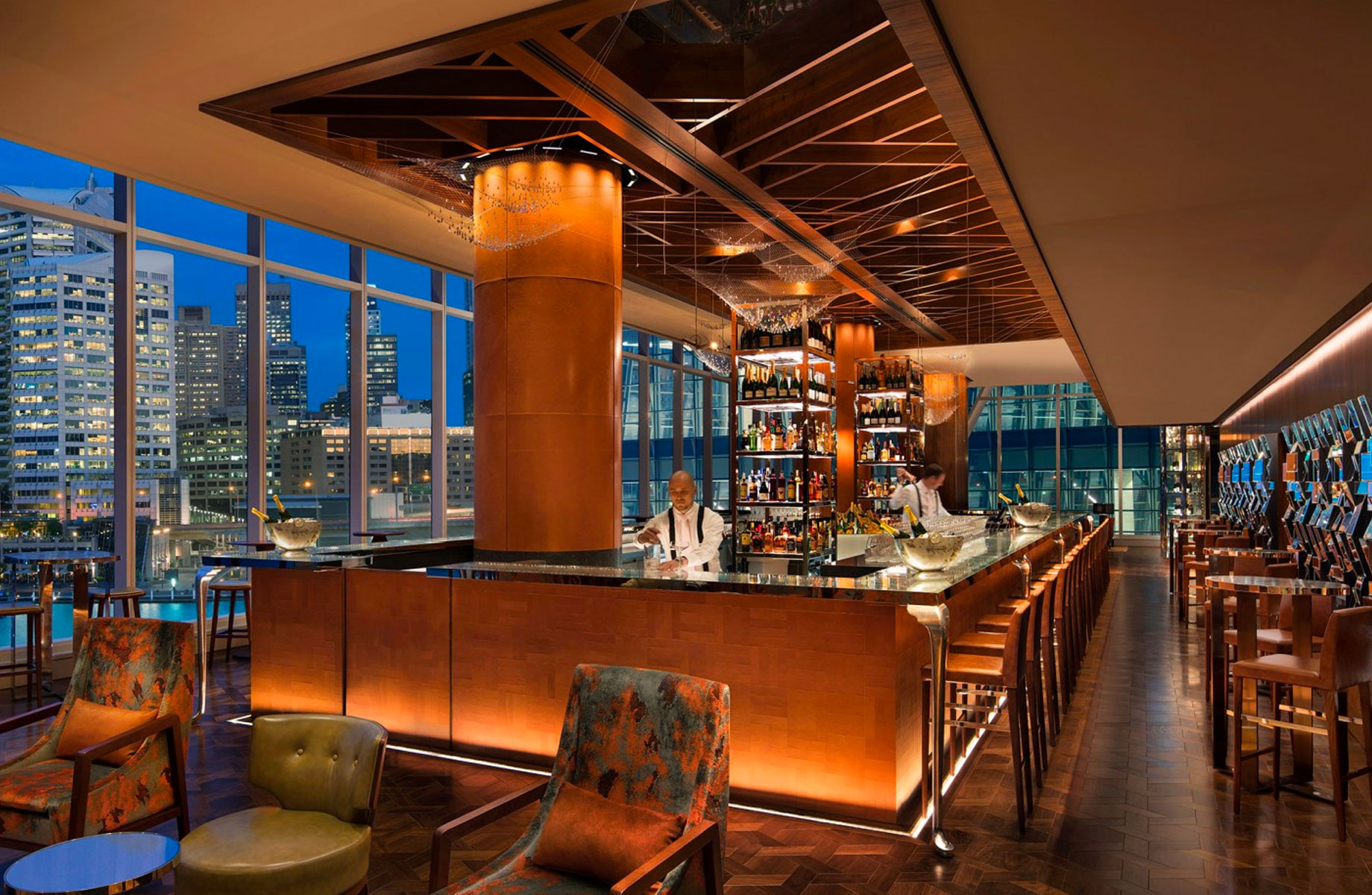 Hospitality businesses have boomed in the City of Sydney, jumping by around 45 per cent over the last decade, cementing the city's status as one of the world's great food and beverage destinations.
Chinatown and the southern end of the CBD recorded the strongest food and drink business growth over the decade with 198 businesses opening marking a 42 per cent increase on the previous decade.
The CBD and harbour grew by 171 businesses or 19.5 per cent while green square and city south with 149 additional businesses a staggering 104 per cent increase.
This growth was revealed by the city's latest floor space and employment survey, which details the employment and floor space of every business in the City of Sydney area.
Related: King Street Wharf Waterfront Precinct Sells for $125 Million
"Our recent results show that our hospitality industry is thriving," Sydney lord mayor Clover Moore said.
"The number of food and drink businesses in our city has increased by 972 in the decade from 2007 to 2017."
The number of restaurants in the city rose from 727 in 2007 to 1,217 in 2017 while the number of cafes increased by 38 per cent from 761 to 1049.
The number of workers and cafes also increased in the last decade, alongside restaurant seating capacity which rose by 50 per cent, from 55,000 in 2007 to 83,000 in 2017.
By creating a city where people come first, we've seen that jobs and new businesses also follow," Moore said.
"Alongside our late night development control plan, currently on public exhibition, we are looking to diversify the activity we see in our city after dark – further boosting our night-time economy."
The proposed changes include new and extended trading areas, changes to hours and encouraging more diverse trading.
One of the major changes this plan proposes is the establishment of a 24 hour city centre.
This will be a zone stretching from Darling Harbour in the west to Hyde Park in the east and Central Station in the south, where businesses can trade 24 hours a day.
"This is important because Sydney's night-time economy is critical to our city's future, employing over 35,000 people and worth more than $4 billion to the NSW economy each year," Moore said.
Related: Cut to 'Howard-era' Migration Levels Could Cost NSW $130 Billion
The survey also found that the proportion of the city's office based jobs in the "inner city" swelled by 15 per cent between 2012 and 2017, adding 66,000 new jobs to the CBD.
A total of 500,000 workers are now based in the city area, with 86 per cent employed in full time positions across 23,500 businesses.
It is predicted by analysts that by 2026 just three industries; finance, professional services and information media and telecommunications, will together make up more than 40 per cent of the city's economy.